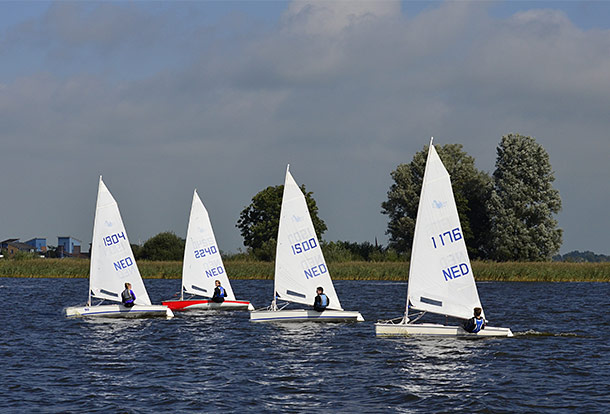 Sailing properties
The Splash is a sporty boat with very direct steering. It reacts quickly to any gust, sprinting away and sailing close to the wind. Coming about is child's play, literally. The boom is high enough to come about problem-free.
Direct steering means the Splash does not capsize easily. And if you do, you just easily pull it back up and continue sailing. While you sail, the trim lines are easy to operate and the view from the helm is clear all around.
Two people can easily carry the Splash to the shore and rigging the boat is a one-person job. In short: the Splash meets all expectations and is the most suited craft for young, sporty sailors.